COLIN O'NEILL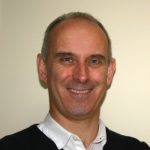 Many years ago, I suffered from ME/Chronic Fatigue Syndrome which I was unable to recover from using traditional medicine alone. In my quest to recover from this condition I was led to Amatsu and Total Body Modification therapists and it was the positive results not just physically but also emotionally that encouraged me to learn more about the body's ability to heal and regenerate itself.
Having initially studied and qualified as a TBM (Total Body Modification) Therapist I left my job in the financial services industry and set up Kokoro Clinic in 2008. I subsequently continued training and qualified as an Amatsu Therapist and as a Reiki Master/Teacher. In 2018 I also obtained a Higher Diploma in Orthopaedic Soft Tissue Therapy.
Treatments are available by appointment only from Monday to Friday and I can be contacted by phone on 045 909777, 085 7707493 and email at colin@kokoro.ie.
DÁIRE O'NEILL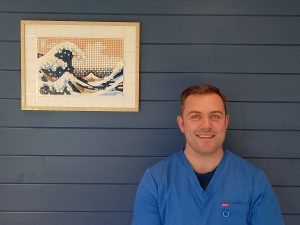 I studied at Liath Training School (www.liathtrainingschool.com) and qualified as an Amatsu Therapist in 2016 and joined Kokoro Clinic in 2017. Since my childhood I have been involved in sport, playing cricket and rugby and have experienced the benefits of Amatsu in treating my many and varied sports injuries over the years. The positive results led me to pursue a career as an Amatsu Therapist and treating sports injuries is an area that I am particularly interested in.
In addition, I have recently added Canine Amatsu Physical Therapy to the Clinic having successfully treated my clients and friends' dogs' ailments. Full details of this treatment are available here.
Appointments are available with me by appointment only from Monday to Friday. Please contact me on 045 909777, 085 2864246 or by email at daire@kokoro.ie.