Canine Amatsu Physical Therapy operates on the same principal as Amatsu in that it works on your dogs' soft tissue such as ligaments, muscles and tendons and areas including the spine, joints and bones.
Some of the most common conditions that benefit from Canine Amatsu Physical Therapy may include:
Arthritis and degenerative joint diseases
Elbow and hip dysplasia
Muscle tightness
Post-surgical recovery of the back, hip, knee and neck
Soft tissue injuries to ligaments, muscles and tendons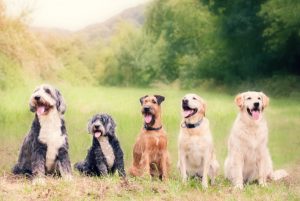 A treatment will take up to 60 minutes and several sessions may be required depending on the condition being treated.
Please ensure that your dog does not eat for at least an hour before your appointment time.  When you arrive at Kokoro Clinic there will be time allotted for your dog to acclimatise to the surroundings before treatment begins as it is important that your dog is comfortable and as stress-free as possible.  If you have a medical history/report from your veterinary practice it would be very helpful to bring this along or email it in advance to daire@kokoro.ie.
Canine Amatsu Physical Therapy is available by appointment only.
For more information, or to make an appointment contact Dáire on 045 909777, 085 2864246 or by email at daire@kokoro.ie.